Learn About Our Dependable Construction Team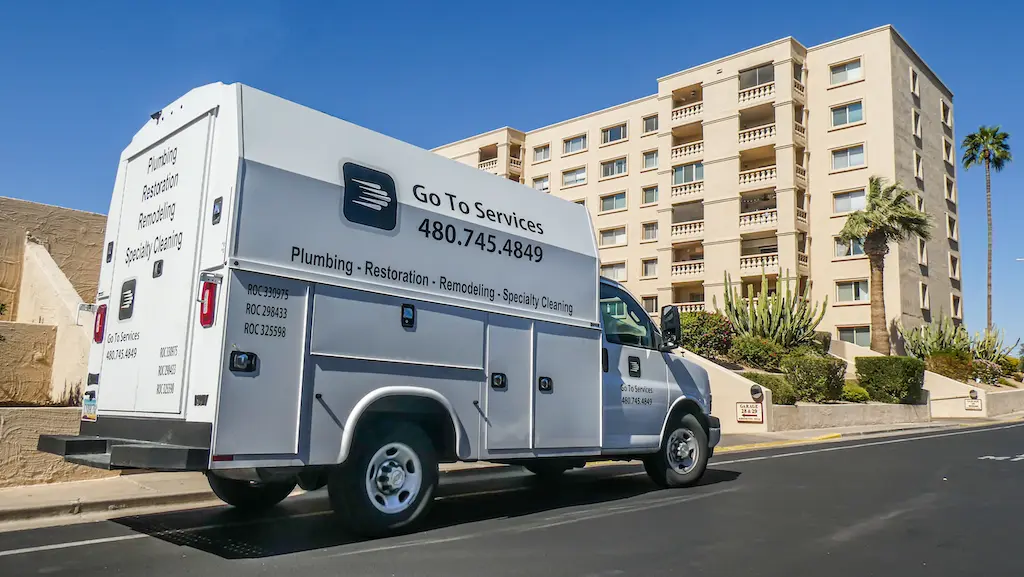 Go To Services, Inc is a general contracting company in Arizona and North Carolina that features a multitude of skilled technicians within specialty divisions that are developed to address the specific needs of our clients.
We are licensed, bonded, and insured and have a proven track record of excellent customer service.
Go To Services still excels at fire and water damage restoration, but the company has evolved over the years into a very unique construction company that employs a number of specialty skilled tradesmen that are ready to perform for quality minded home builders, property managers, retail brands, and construction companies.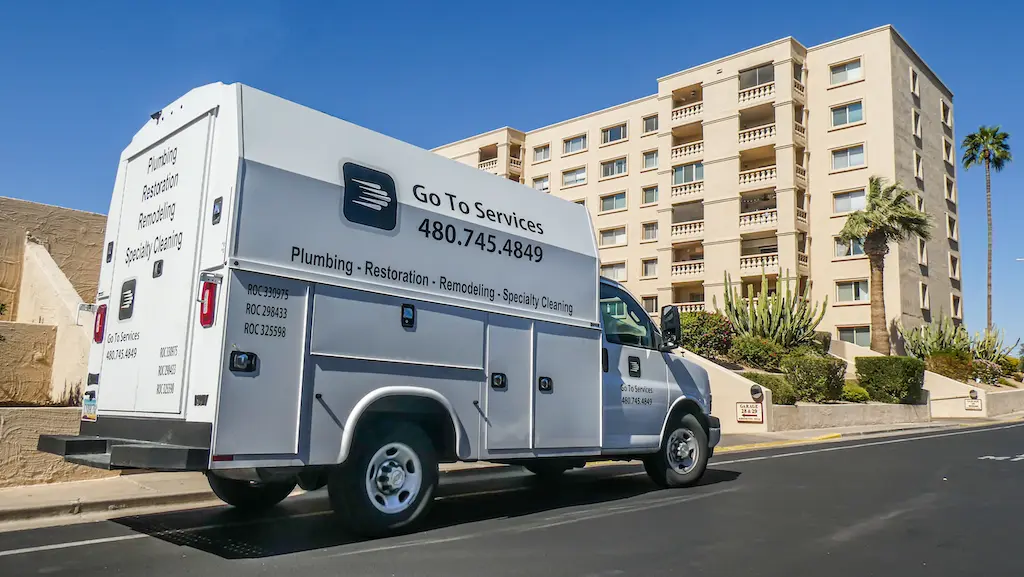 "We want to be a good idea for our clients." Bill Kelty, President
Our team is trained to understand the systems and expectations of our clients so that we can employ the skill sets and support they may need.
We enjoy what we do, along with the people we work with, so it's especially rewarding when they go to us during an emergency or when they are simply looking for a solution.
Our team of 60+ in-house employees is trained to understand the systems and expectations of our clients while providing an array of specialty skills for residential and commercial property owners.
Customer Service and Dispatch Call Center

The office at Go To Services is a busy place and can often dispatch 50 service calls per day. We have efficient scheduling systems in place and an excellent team that takes pride in delivering for our clients no matter how big or small the project is.
Serving Arizona and North Carolina

Go To Services, Inc is based in Arizona and also has a satellite office in North Carolina.
Go To Services, Inc is a fully licensed, bonded, and insured general contractor in Arizona. AZ ROC 325598 KB-2 | 330975 CR-37